from the beginning…
Pronounced "NAY-TEE-OH", Natio is Latin for creation and the ancient name for the Goddess of Nature. The name symbolises the pure, plant-based origins of our product range.
We are a proudly Australian, family-owned business thats guided by a deep appreciation for the natural world and a strong belief that nature nurtures best.
Founded in 1993, our steadily evolving and expanding range of considered, premium quality plant-based products has seen Natio grow to become an iconic Australian brand, embraced by customers and families everywhere.
natural Australian beauty
Natio embodies the Australian spirit and lifestyle: natural, easy-going and refreshingly real. We love our country and are constantly inspired by the unique natural beauty and diversity of our island home.
our ethos
At Natio we believe everybody is beautiful. Our vision is for everyone to fully embrace and celebrate their own unique natural beauty and love themselves.
cherish your uniqueness
see beauty in everyone
love being you
Real beauty comes from within and we aim to create products that help people feel great and connect with their real beauty.
our philosophy
Self-awareness, a clear, positive mind and a free and happy spirit are the foundations of real beauty. Self-respect and self-love are integral to natural beauty: they light the soul and shine from within.
plant based natural skincare
Guided by a respect for nature's plant wisdom and nourishing and healing abilities, Natio products are formulated with the finest natural botanical oils, plant extracts and pure essential oils. The result is a pure and easygoing beauty offering for healthier, more radiant skin.
natural colours for natural looks
Natio colour cosmetics are inspired by the beautiful array of colours organically found in the diverse Australian landscape.
This harmonious 'natural colours' palette is innately flattering, versatile and offers freedom to experiment and find, enhance and celebrate your own unique natural beauty.
exceptional value
We feel that the joy, comfort and protection of premium quality, plant-based beautycare should be enjoyed by everyone - not just the lucky few.
At Natio, we absolutely prioritise exceptional value for money and overall customer accessibility. It's non negotiable.
In place of expansive marketing activity and expensive packaging, we prefer to concentrate our energy on sourcing premium quality ingredients and creating highly effective formulations at the most affordable prices possible. Because everybody deserves the skin and soul-enriching benefits of beautiful, botanical-based self-care.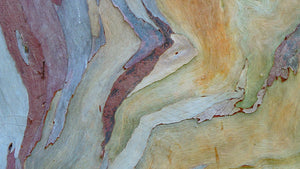 cherish your uniqueness

see beauty in everyone

love being you