1993
from humble beginnings
Operating from the family garage, Max together with his late wife Vivienne develop the first Natio branded products. Max recalls a moment where the word Natio leapt off the page of a Latin dictionary. The initial product range consisted of three natural haircare products featuring botanical essences of Chamomile, Rosemary, Nettle, Sage and Birch Bark, and offered consumers a natural alternative for healthy, nourished hair. Products would gain early distribution into health food stores in Victoria and across the country. Without any brand awareness, early advertising campaigns focus on highlighting natural ingredients and the benefits of Aromatherapy.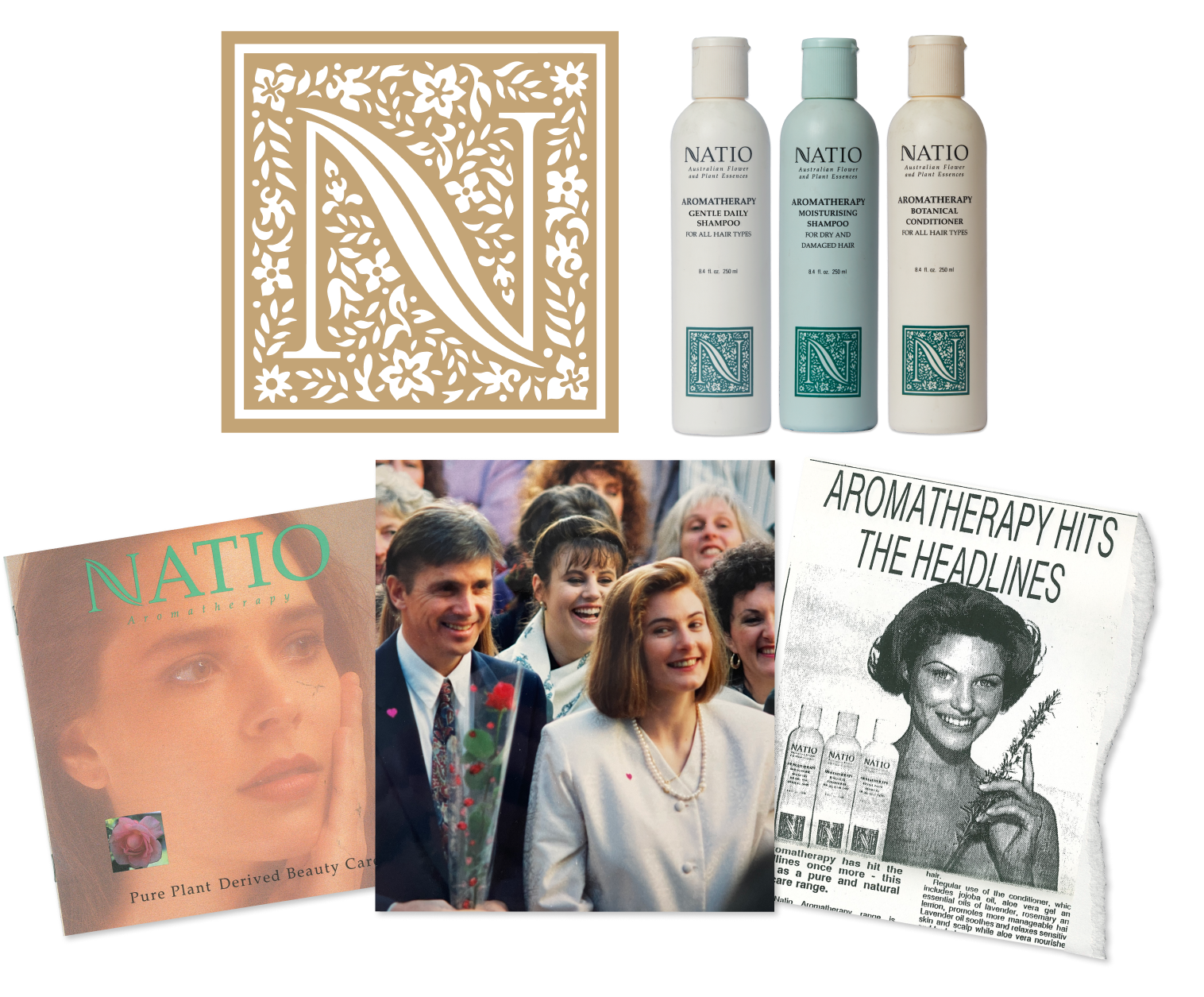 1994
our signature range comes alive
Drawing on his life experience and family background in skincare and cosmetics manufacturing, Max begins creation of what would become Natio's signature product range - Aromatherapy. The Aromatherapy range reflects the core values of the brand: premium quality, natural, plant-based beauty care at great value prices. The Aromatherapy will go on to expand and include 30 skin, hair and body care products, many of which still live on within the range today.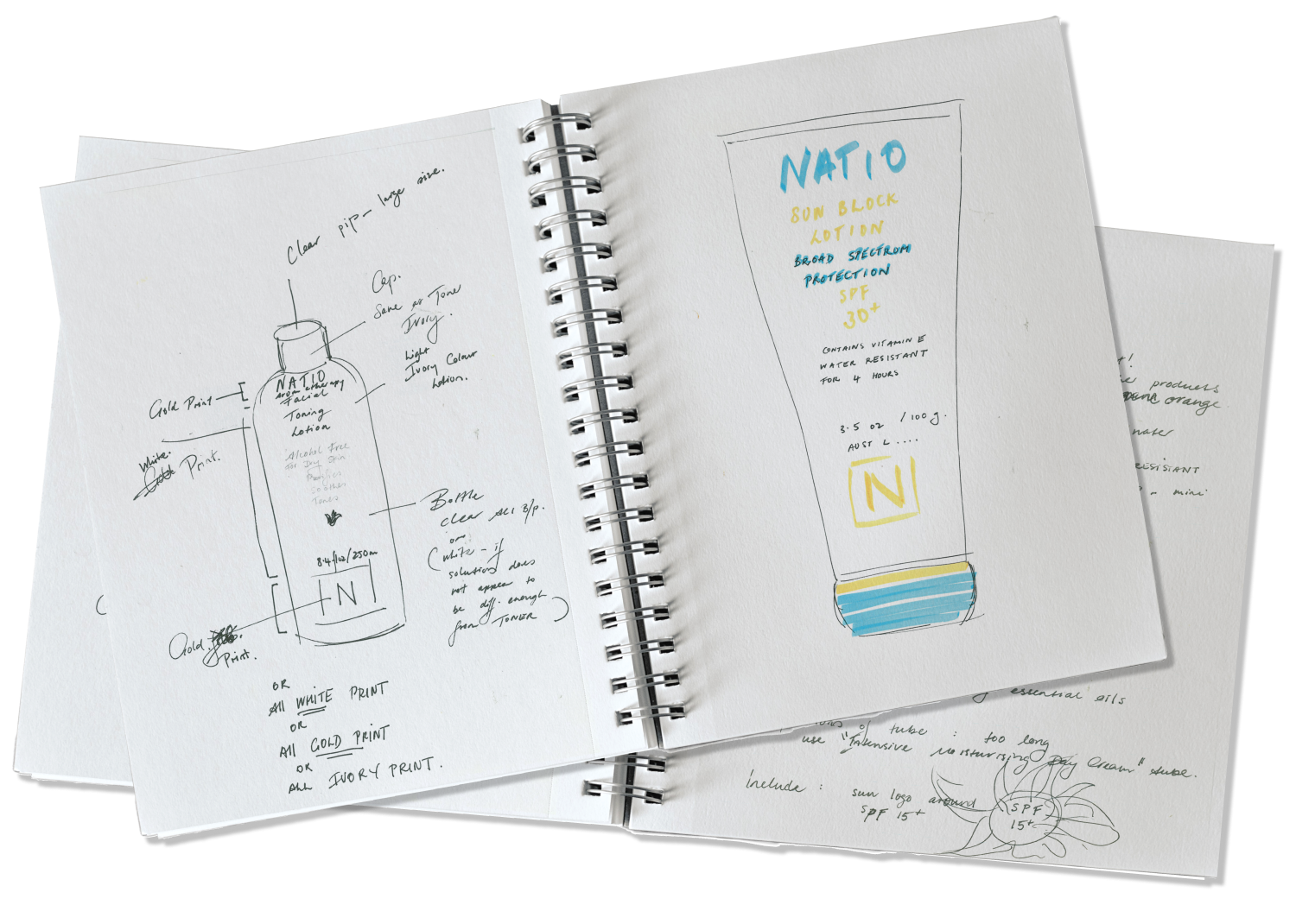 1995
pioneering natural Australian beauty
At a time where there was little demand for natural beauty products and only a few Australian beauty brands, Natio forges a space for 'natural Australian beauty'. Now commonly known as 'A-beauty', the philosophy and products reflect the Australian spirit and lifestyle: natural, easy-going and refreshingly real. In promoting natural Australian beauty, Natio helps to pave the way for other great Australian beauty brands to flourish in the space. Early sales are encouraging and the Natio business takes the leap out of the family home into its first offices on Patterson Street, Abbotsford.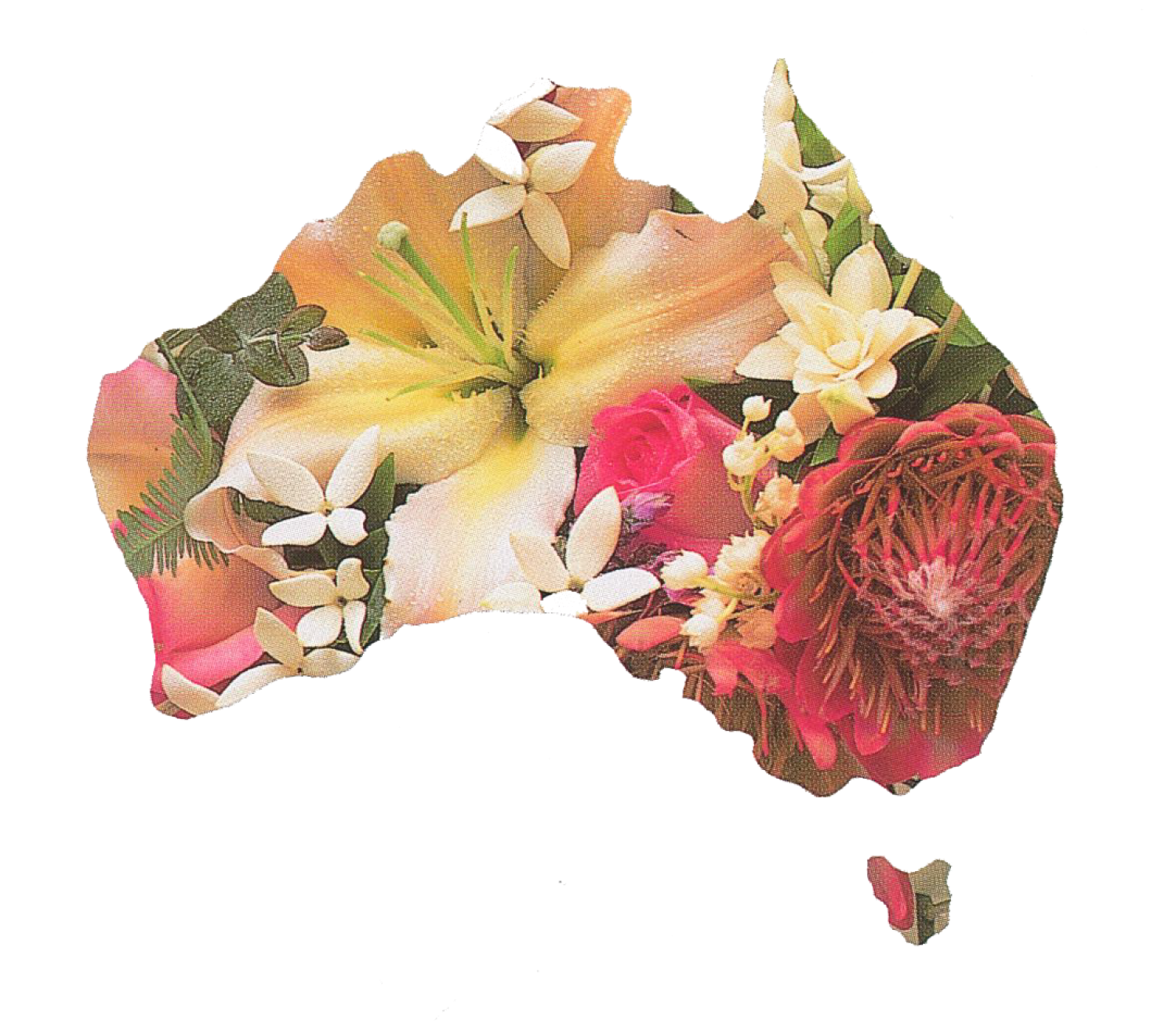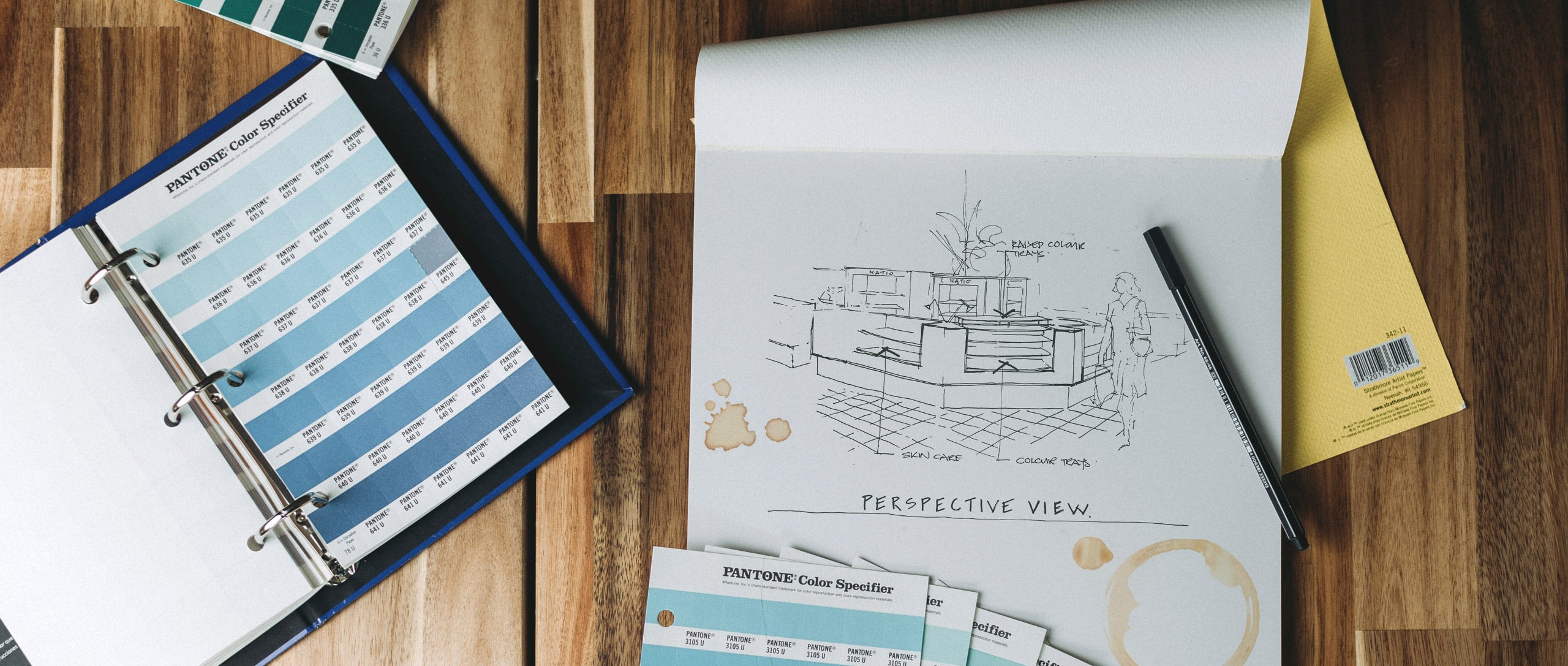 1996
a huge year for the Natio business
With just a handful of employees, the start-up business achieves several major milestones in 1996. Taking its "natural Australian beauty" philosophy further, Natio launches a cosmetics range focused on natural colours that create natural looks. Inspired by colours organically found in Australian nature, the harmonious 'natural colours' palette is innately flattering, versatile and offers customers freedom to experiment and enhance their unique natural beauty. Emphasising the founders' love of nature and all creatures within it, the business gains accreditation with Choose Cruelty Free (CCF), an Australian organisation screening beauty care companies and helping consumers recognise genuine cruelty-free brands. In terms of distribution, Natio really begins to blossom. Forging defining relationships with state-based, family-owned and operated pharmacy distributors, Natio launches into Australian pharmacy. To this day, Natio continues a strong, loyal relationship with these partners and companies who have supported the brand across the entire heartland pharmacy channel. This same year, Natio also launches its skincare and cosmetics range into both Myer and David Jones, beginning Natio's long and proud history within department stores.


1997
a family affair
Fresh out of high school, Max's son Mahesh joins the family business, marking 4 generations of the Ross family involved in the beauty industry. Over the years Mahesh is joined by his brother Daniel, his wife Cathrine, his sister Kashi, aunts, uncles and cousins who all make significant contributions to the business. Both Max and Mahesh retain hands-on positions within the business to this day.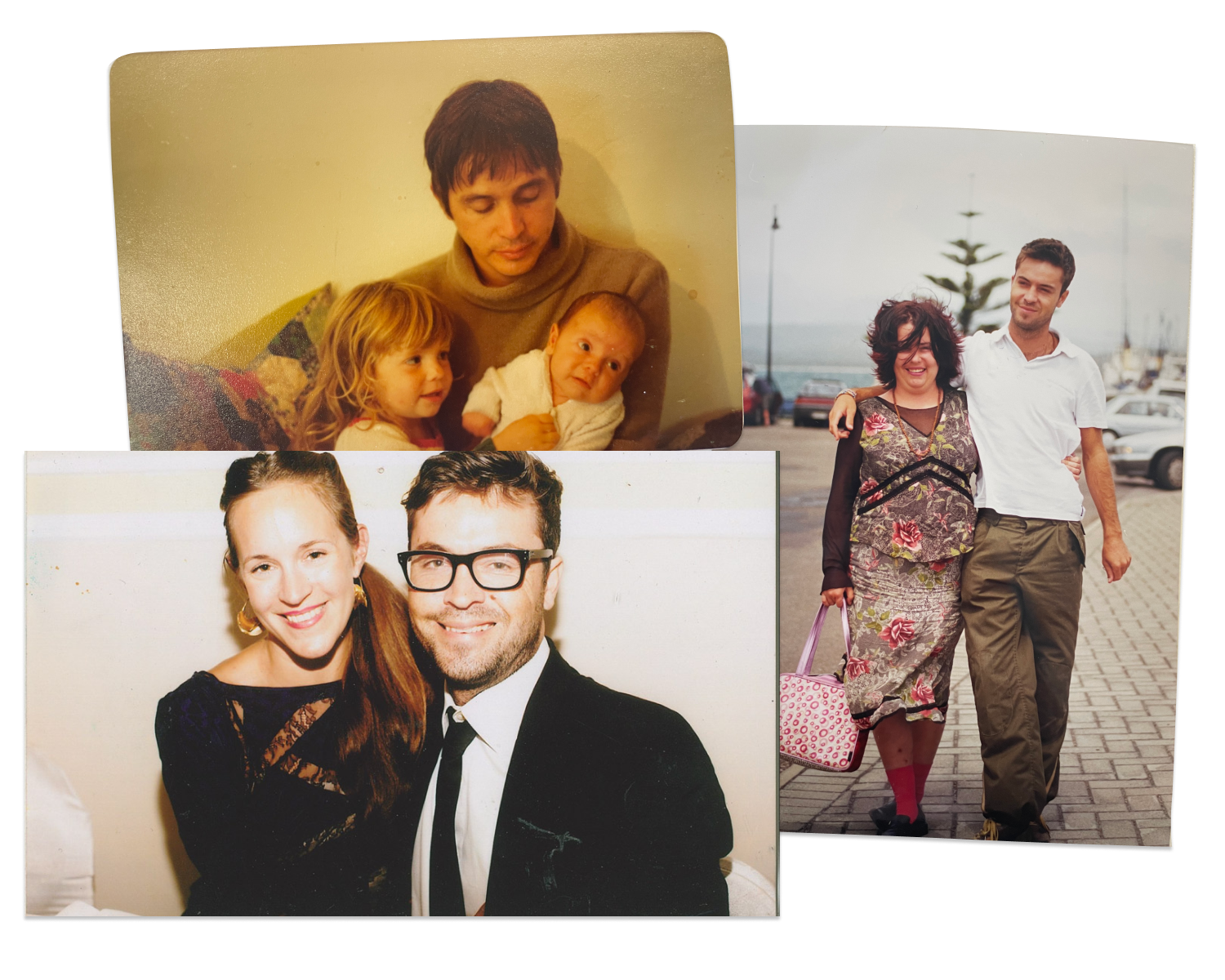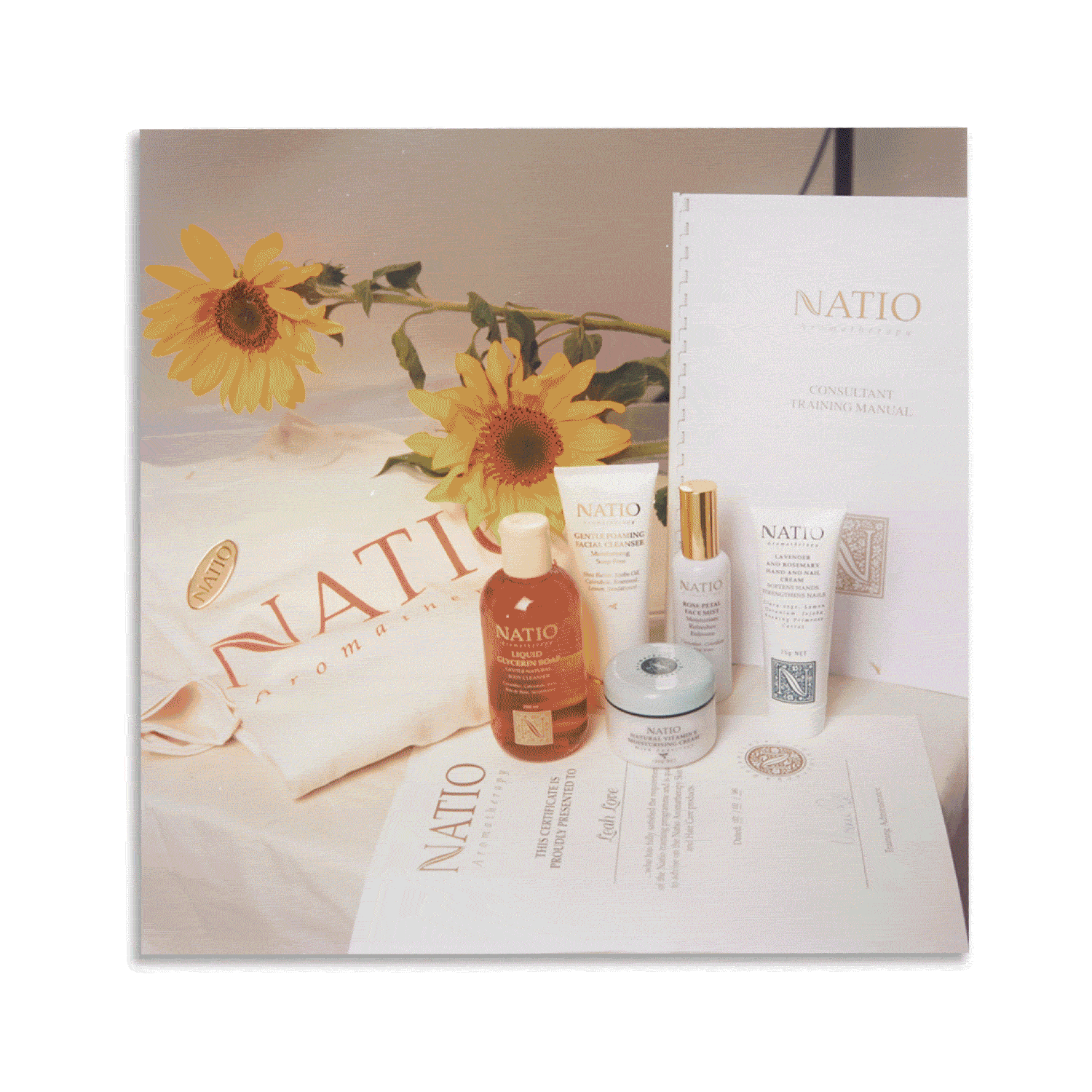 1998
Natio promotional consultants
Training becomes a major focus with the launch of the first Natio Promotional Consultants training course. The original course first offered by snail-mail is designed to equip retail staff with everything they needed to know to confidently represent the brand at point-of-sale. The evolution of this course over the years will see upwards of 30,000 people train and join the NPC family. The incredible community support Natio will come to receive from its invaluable NPCs over would become a cornerstone to the future success of the brand.
1999
promotions, promotions, promotions
Natio releases memorable limited edition Colour collections and fragrances inspired by 90s culture and fashion. The business also launches gift-giving packs for both Mother's Day and Christmas, beginning a long-standing tradition of gifting Natio to loved ones.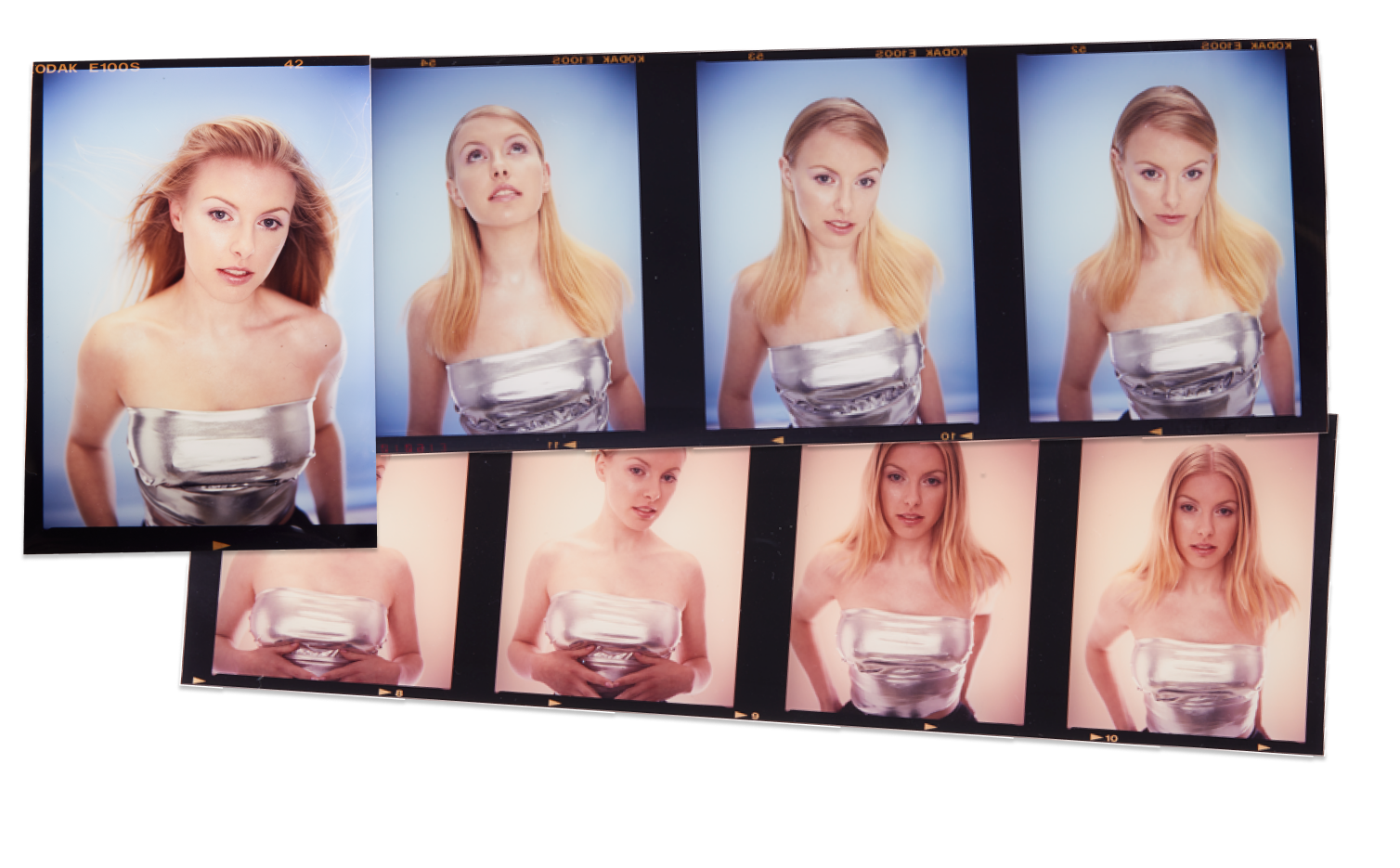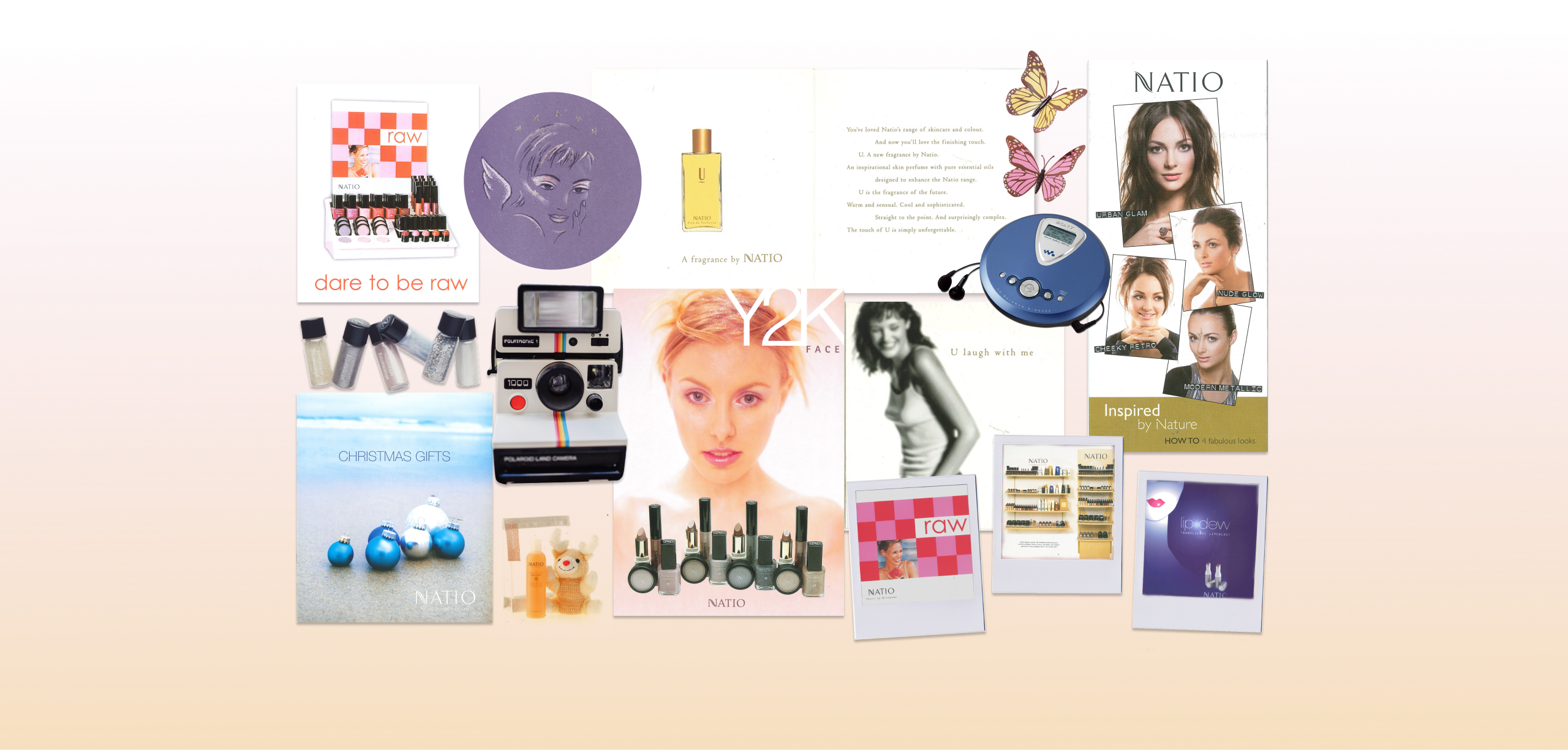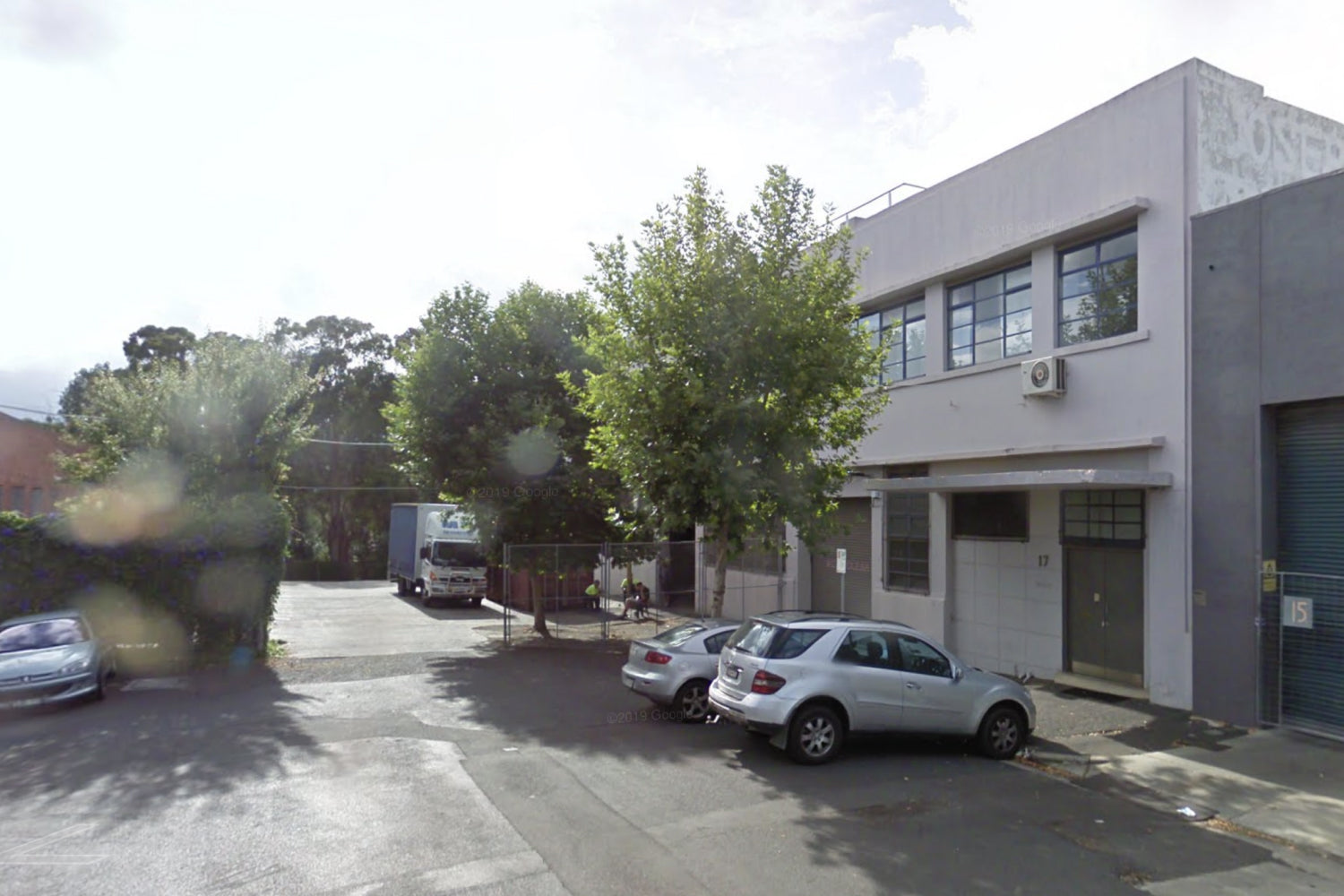 2000
moving on up
Growth in both pharmacy and department stores allows the business to relocate to a larger premises on Marine Parade, Abbotsford. The beautiful old art-deco building nestled on the Yarra River provides a wonderful space for the business to thrive for the next decade. Natio also "crosses the ditch" and is embraced by New Zealanders as one of its own. Over the years, the love for our sister country and Natio's distribution channels across New Zealand will continue to grow and strengthen.
2001 to 2003
category expansion into bath, body care and men's grooming
Inspired by Ayurvedic herbal extracts, Natio launches its first bath and body care range - Spa - designed to purify, balance and revitalise the body and soul. Over time, the Spa range will go on to have several renovations and design updates, but will remain a firm customer favourite to this day. Next, Natio takes aim at the overlooked male grooming market with fuss-free and affordable grooming essentials: Natio for Men. The category quickly proves popular with Australian males, and over time becomes the #1 men's skincare range in Australian pharmacy*.


2006
roll-out into Priceline
Natio enters Priceline Pharmacies at an exciting time for customers as the Priceline brand moves into the pharmacy space and grows to become a critical retail player in the Australian retail landscape.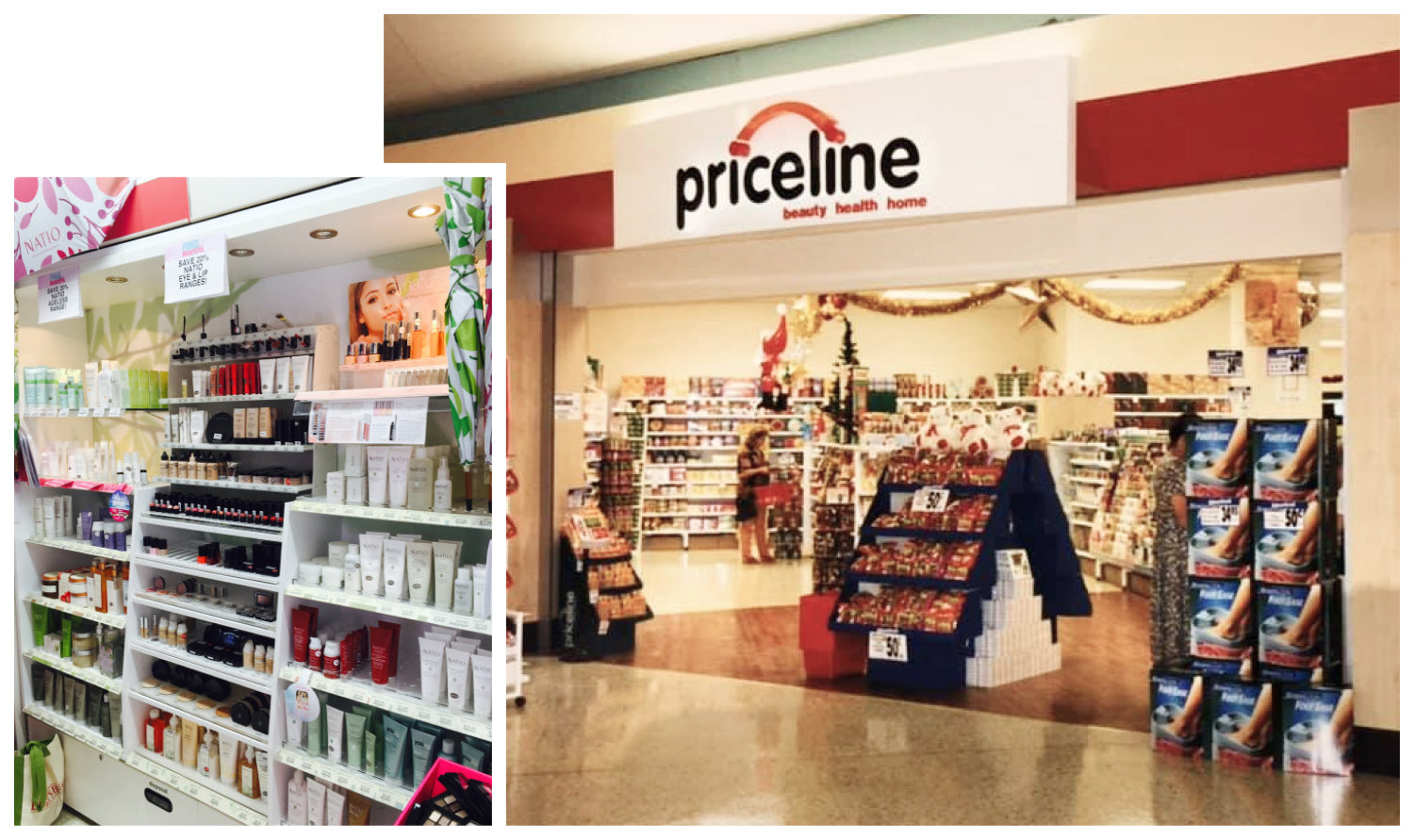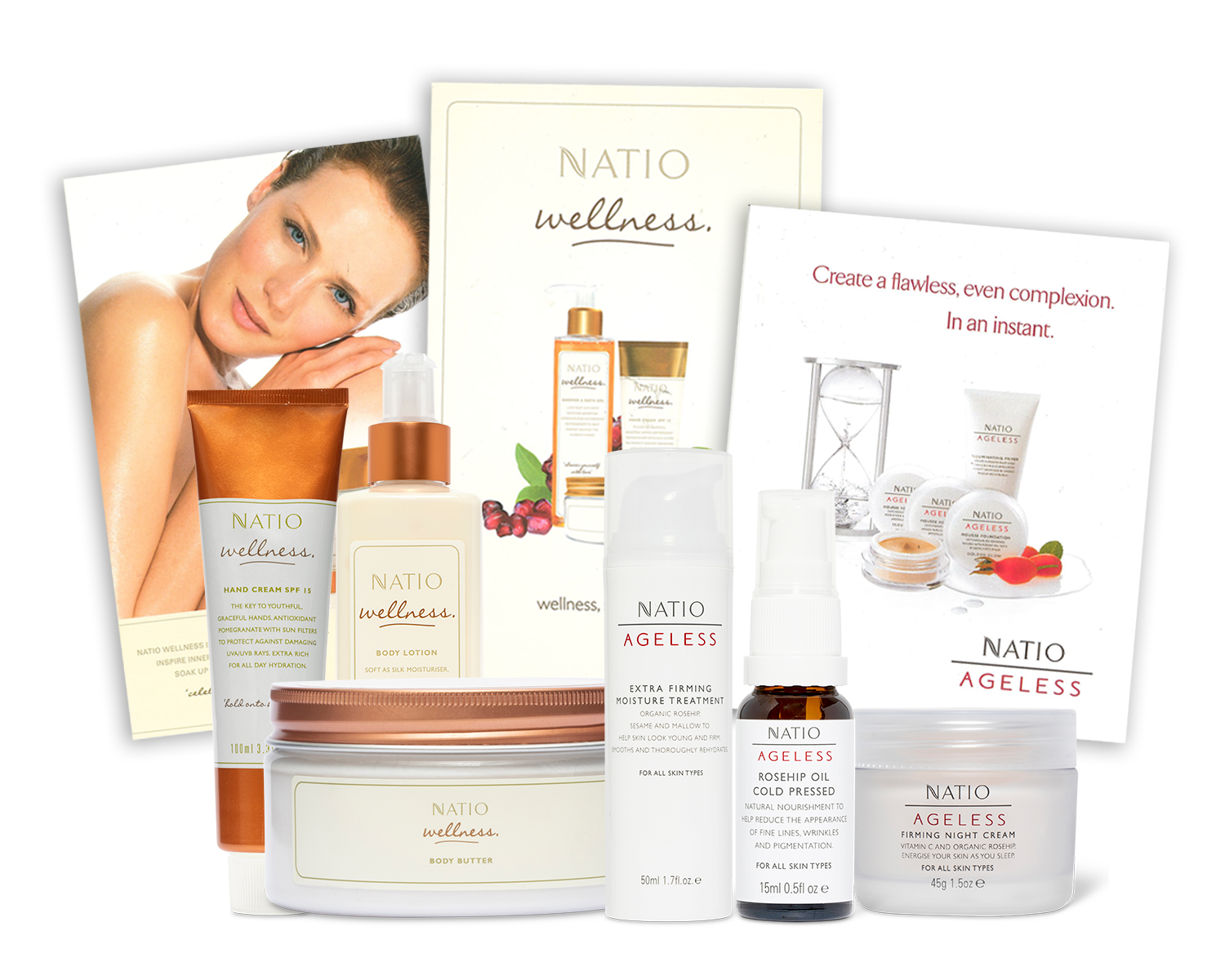 2007
new product ranges swell the Natio offering
Building on its successful presence in bath and body care, Natio launches a new Wellness collection, formulated with the glow-giving goodness of Pomegranate. Over time, the Wellness range grows to become a top selling range for the business. A new, positive-ageing skincare range arrives shortly after. Ageless harnesses the vitamin-rich, antioxidant power of Rosehip to support skin cell regeneration. Over time, the Ageless range will experience ongoing renovations and redevelopment, to become the proven, high performance line-up it is today.
2008 to 2011
range evolution delivers real results
With the consumer in mind, the brand takes on significant evolution in developing new skincare ranges focused on desires for skin happiness. Delivering real results naturally remains at the centre of all new product development. For the first time Natio expands into Teen skincare, launching Young and Acne, both to deliver clear, happy skin naturally. Several staple body care ranges would launch over the course of this period, including Orange Blossom, Meditate Bath and Body Bliss. For many years, these body care products are considered firm favourites by Australian shoppers. In colour cosmetics the Glow range features the Antioxidant lip shine and nail colours. Mineral makeup innovations set up the brand for success into the next decade by extending the ranges into new categories and delivering solutions to new consumers.
2012
farewell Abbotsford, hello Heidelberg West
After more than 15 years in Abbotsford, the business relocates to Heidelberg West. Surrounded by native parkland, the large and light-filled, purpose-built facility supports Natio's continual growth over time, and remains home to this day.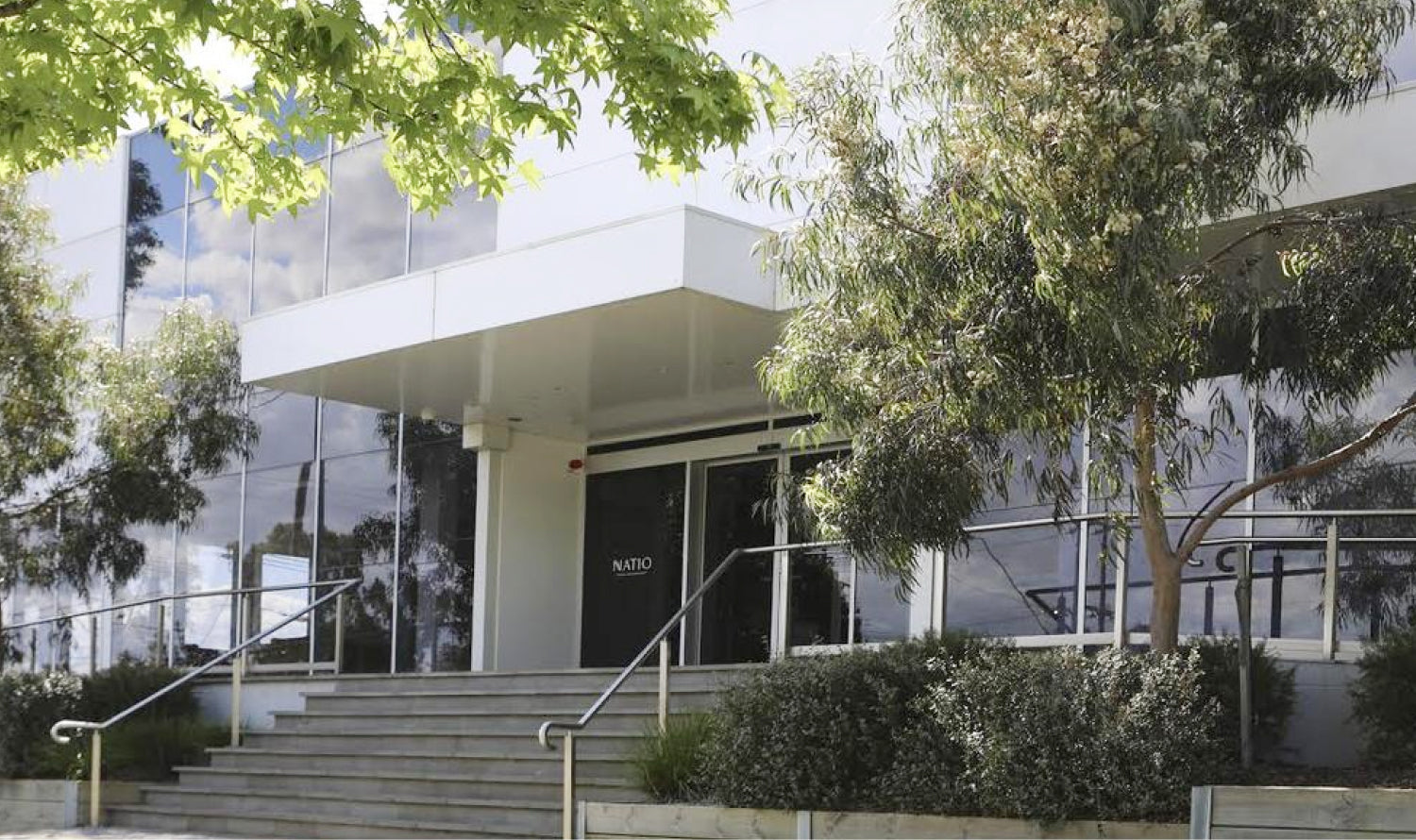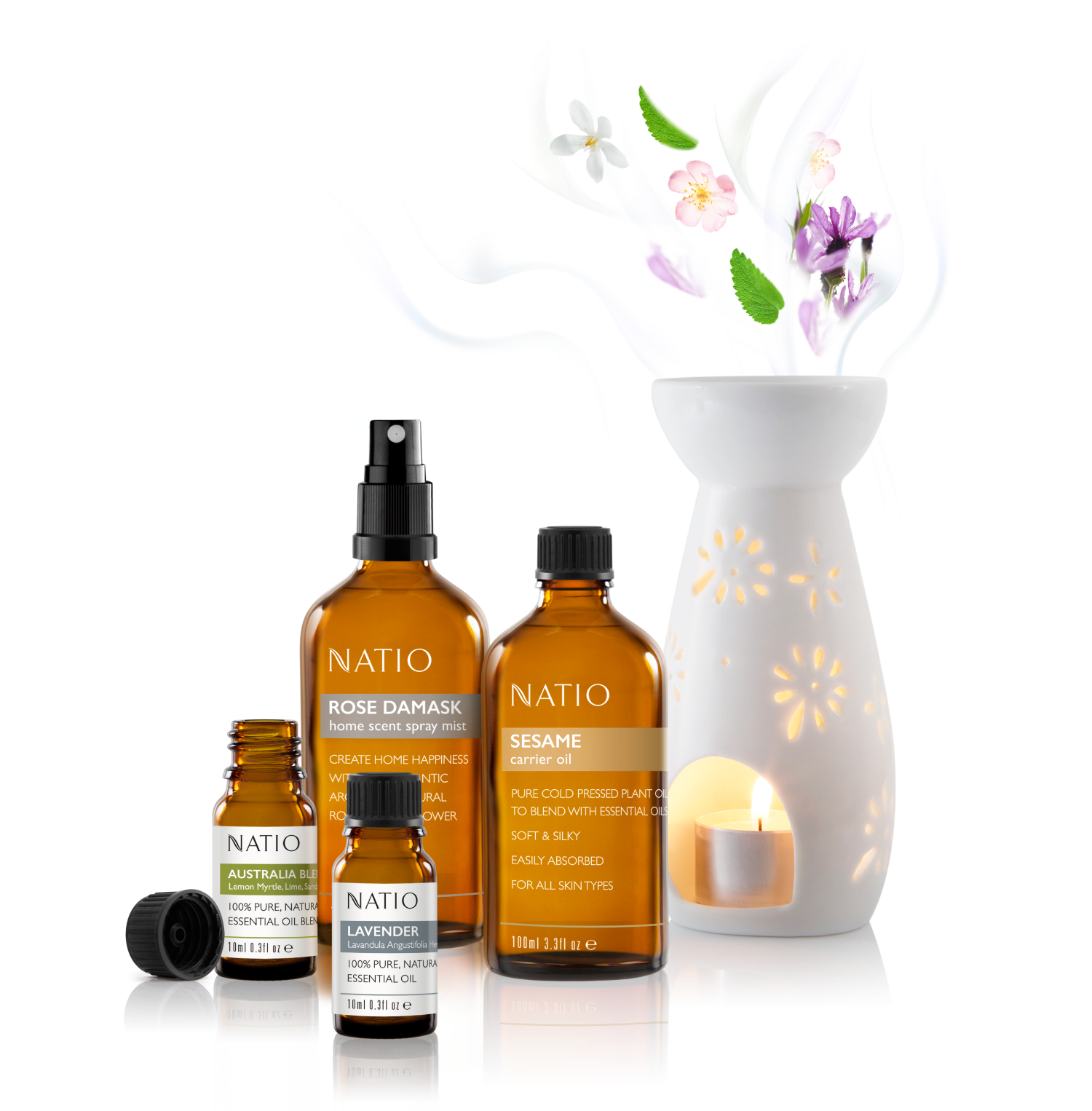 2016
home happiness - 100% pure natural essential oils
Natio launches beyond the bathroom and into the living space with its Home Happiness range of pure essential oil products. Designed to help promote a positive ambience in the home and mood, the range critically provides a natural alternative to synthetic fragrances commonly available. Natio essential oils go on to become wildly popular, in time expanding into a major category for the business.
2019 to now
celebrating Australian Beauty
The inspiration of our colour cosmetics has been the amazing variety of colours found in the Australian landscape. Our island home offers endless inspiration for natural colours to celebrate natural looks. Never has this been more prevalent that in recent times when we have embraced and celebrated our natural Australian beauty, taking inspiration from the central deserts of Australia to our amazingly varied native flora. The colour collections feature new products from richly pigmented eyeshadows, luminous primers and highlighters to lip care and handy tools to create the look. Teamed with endless education for our customer to achieve their best look to embrace their own beauty style and bring natural Australian beauty into their everyday.


2020 to now
native wildlife support
In the wake of Australia's devastating bushfires, Natio's love and respect for animals sees the business ramp up its ongoing Corporate Social Responsibility efforts to provide urgent financial support to wildlife organisations dedicated to helping the scores of native animals hurt, displaced and in need of care. Natio is proud to see its extended family of employees, business partners and customers also step up to the challenge and passionately contribute time, energy and funds to these valuable organisations to support their work.