sustainability
We are on a path of action across our total business aimed at reducing the impact we have on our natural world.
Waste is a complex problem that requires real, urgent solutions. We understand the important role businesses and industry must play to protect our planet.
We take our responsibilities to the environment very seriously, a love and passion for the unique ecosystem in Australia drives everything we do.
As a brand, we pledge to do the best we can to achieve our sustainability goals to 2025 and continually improve to ensure a better future for us all.

Keep reading to learn about some of the great things we have achieved so far.
reducing our carbon footprint
Natio cares deeply about the environment. That's why we're taking part in a world-first sustainable packaging project, initiated by our tube supplier Impact International.
The Impact International Forest, located in NSW, contains over 20,000 trees and dozens of wildlife species. Through this forest, the carbon emissions from the manufacture of 30 million 100ml tubes are being offset every year, making them some of the most sustainable tubes in the world.
This area is also home to dozens of animal species and native vegetation that will be preserved or rehabilitated through this activity. Read more about this project.
solar powered head office
Renewable energy powers Natio, helping us to reduce our carbon footprint.
More than 260 solar panels have been installed on our rooftop, the output of which is enough to cover both our head office and distribution centre's power needs, and then some to feed back into the grid.
Producing this energy using solar panels saves more than 80 tonnes of carbon emissions from going into the atmosphere each year. That's equivalent to the amount of carbon absorbed by more than 2,000 trees. Learn more about this initiative.
recycled and recyclable packaging
In addition to offsetting the carbon created in manufacturing our tubes, Natio is taking further steps to transform our packaging.
We're now using recycled plastics and renewable sugarcane to make some of our packaging, including all tubes in the Spirit, Calm and Clear ranges. And all new products are printed with recycling symbols on them, making it easy for you to know how to correctly dispose of them after use.
eliminating single-use plastic
Wherever possible, Natio has removed single use plastics, replacing them with more environmentally-friendly alternatives such as tissue paper or cardboard in our gift sets.
And as a member of APCO – the Australian Packaging Covenant Organisation, Natio is working Towards the 2025 National Australian Packaging Targets.
Our sustainability goals include plans out to 2025 to minimise our impact to the environment in complete and far reaching ways.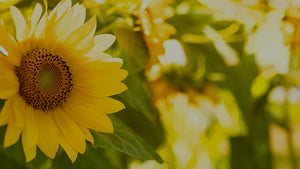 the earth is what we all have in common